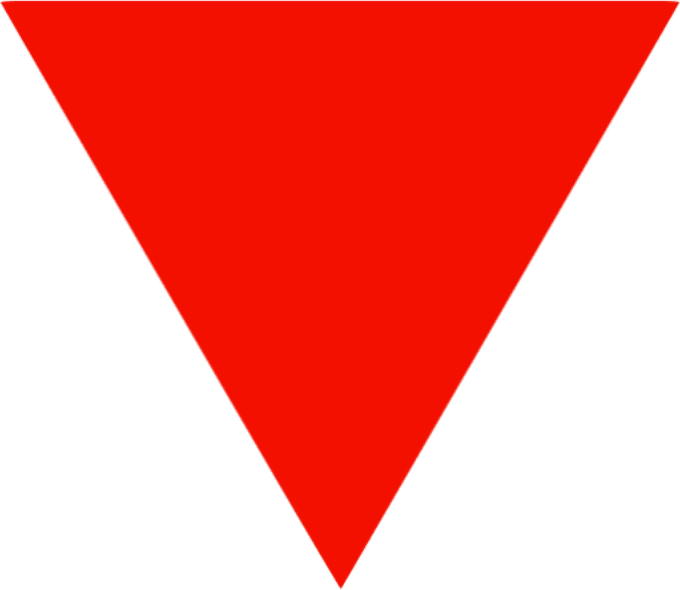 MAGNESIUM DIE CAST
WHEEL/FRAME/FORK
Foshan Magood Bicycle Parts Co.,Ltd. (Export & Production)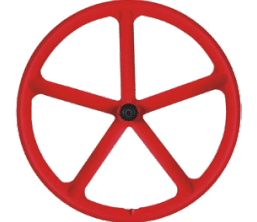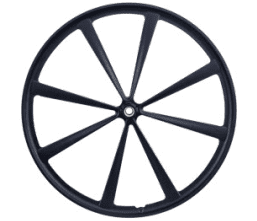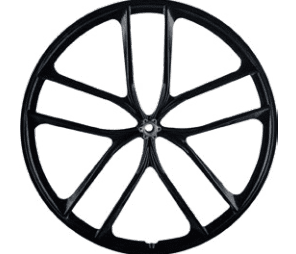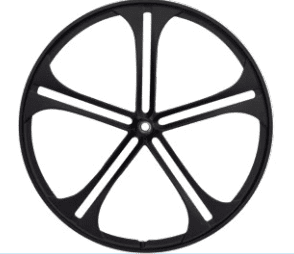 Magnesium alloy is lightweight, tough, stable and environmental-friendly. In recent years, it has been widely used in fields of automobile, aviation and other transportation industries, as well as military industry and other related fields all over the world. Foshan Magood Bicycle Parts Co., Ltd. (hereafter referred to as Magood) has made full use of the excellent characteristics of magnesium alloy and successfully launched bicycle parts made of the new generation of magnesium alloy into the market.
Established in 2014, Magood is located in Foshan National Hi-tech Industrial Development Zone, Greater Bay Area,. Covering an area of about 25,000 square meters with more than 200 employees, the company is a national "high-tech enterprise" integrating R&D, production and sales. With its years' experience in production, the company has independently developed integrated magnesium alloy wheels and frames for bicycles, electric vehicles, electric wheelchairs, auto parts, new energy automobile products and other magnesium alloy products in various industries.
EQUIPMENT INPUT AND PRODUCTION CAPACITY INCREASE:To better meet market demand, the company has continuously strengthened its equipment procurement scale and improved the quality of its professional staff. The company now has 12 new imported high precision die-casting machines with tonnages ranging: 400 ton 1 set, 650 ton 5sets, 800 ton 3 sets, 900 ton 1 set, 1250 ton 1 set, 1600 ton 1 set, each machine with equipment of melting pot and robot which can automatically fog-spay and carrying products, such input intoal more than 30 million RMB; With 66 imported CNC machining equipment; and 12 automatic polishing and carving machines. We have recently spent more than 5million RMB bought new high-precision VMC machines, ranges as 3 sets of VMC850, 6 sets of VMC1165, 1 set of VMC1000; 1 set of VMC 1580; 2 sets of VMC 6140. The company also input more than 20 million RMB in tools development and own 180 sets of different wheels, recently, increased additional input of 10 million RMB on developping of more than 100 sets different interagrated bicyle frames(50 sets), wheels and ellectiric wheels and frames(50 sets) as well . Such investment increased our production capacity up to monthly 150 thousands pairs and anuually 1.8 million for wheels, monthly 60 thousands pieces and anuually 0.7 million for frames and monthly 20 thousands pieces and anuually 240 thousands for forks. The company now has a professional grinding team and more than 200.
Adhering to the concept of "Survival by Quality", the company strictly implements the ISO 9001: 2015 quality management system in its production and quality management, and has established a professional internal quality management team and an independent quality inspection center, which is equipped with standard testing equipment for rim, frame impact, static pressure, fatigue load, salt spray and rim impact test with tyre installed, so as to ensure that every product we produce can pass man-machine inspection and meet or exceed international quality standards.
In response to the national call of the integration of production, learning and research, the company signed a cooperation agreement with Guangzhou College of South China University of Technology on material research and development, personnel training, and employment and practice base, which has enhanced the company's product R&D and human resources development ability, as well as its ability to independently design and develop magnesium alloy products. At present, the company has passed SGS third-party certification and the TUV certification of Nand, a famous group in Germany. In addition, the company has obtained ISO9001 quality management system certificate, ISO14001 environmental management system certificate and OHSAS18001 occupational health and safety management system certificate, as well as 48 design patents, 10 Patents for Utility Model
and 8 invention patents.
At present, new energy vehicles are becoming more intelligent and lightweight. The company has introduced TS16949 certification and ERP system in time to improve its internal system management. At the same time, the company adopts Solidworks to dynamically simulate and analyze product development at early stages so as to improve risk management and control in the early stages of product development and provide strong support for the development and production of new energy auto parts.
The company's high-quality products have been well-received by customers at home and abroad, and the company has cooperated with well-known domestic enterprises such as MOBIKE, DIDI and Meituan and become their main supplier of integrated wheels. In terms of international market expansion, after years of hard work, our products have been exported to Britain, France, Poland, Spain, Sweden, the United States and many other European and American countries, as well as to Brazil, Indonesia, South Korea, Japan, Taiwan (China) and other South American and Southeast Asian countries and regions. Some overseas customers have established a long-term and stable supply relationship with us. During the outbreak globally of COVID-19 pandemic, our overseas sales did not pause. Instead, our overseas demand became greater and greater, which enabled us to enter a much broader international market.
In the future, Magood will continue to adhere to the customer- and innovation-centered development and work with you to make greater achievements together.